Are you considering becoming a Realtor? If so, then this page is for you. Becoming a Realtor is the toughest job (career) you'll ever love! There's lots of highs and lows in this career, many of which can be felt multiple times in an hour. Like the picture below: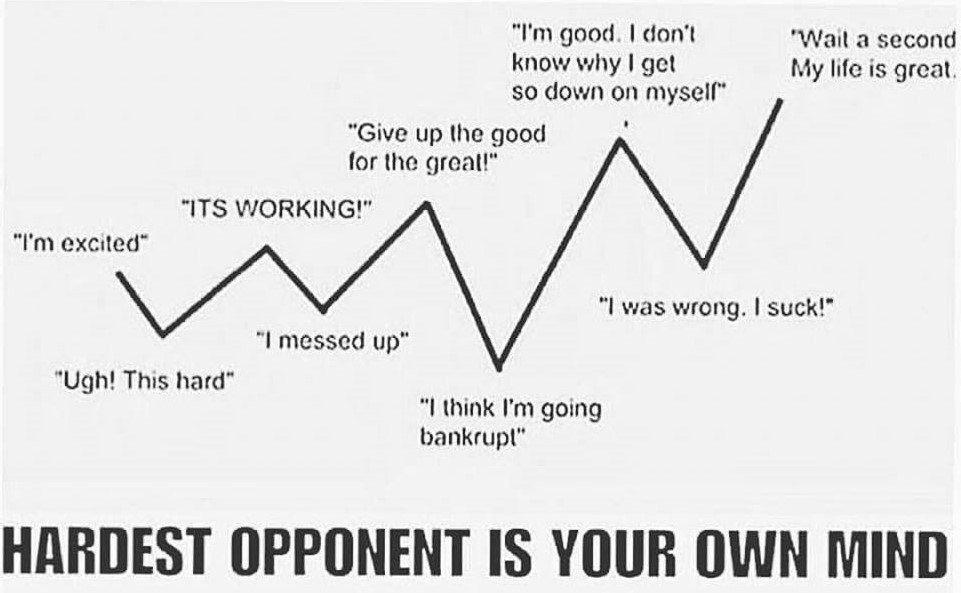 But seriously the hardest part is your state of mind. Everyone has different reasons why they think real estate is the correct career choice for them. But, one question consistently comes from people looking to enter the real estate industry: "How do I become a real estate agent?"
The simple answer is, "it depends." It mostly depends on where an individual wants to practice real estate. Becoming a real estate agent requires a state license. Each state regulates their own real estate licensing process, and each state's regulations or rules are slightly different. But, there are a few basic requirements that are always consistent.
General Requirements to Qualify to Become a Real Estate Salesperson
To be eligible to become a licensed real estate salesperson or agent, you must:
Be at least 18 or 19 years old (depends on the state)
Have legal US residency
Complete your required prelicense education (number of hours required depends on the state)
Pass your state real estate license examination
These items represent the high-level checklist of what it takes to become a licensed real estate agent, but there are a lot of decisions you need to make along the way that will dictate whether your journey is successful or not.
Is Real Estate Right For You?
The first step in this process is
making sure that real estate is right for you
. As a real estate salesperson, each day is spent working for you. This means handling your own office management, paperwork, prospecting leads, developing relationships, managing contacts, and dealing with buyers and sellers. Reach out to local real estate agents (call me!) and brokers and ask them questions about what the day-to-day work is like. Ask questions about real estate as a long-term career. Starting a full-time career as a real estate agent can't be treated like a hobby. It requires a full commitment. Make sure real estate is the right path for you.
Understand Your State's Real Estate Licensing Requirements
Each state's real estate licensing requirements are different. Your state's real estate commission website will list the official prelicensing requirements. I've made it easy for you, below are each state's real estate licensing and continuing education requirements.
Enroll in a Real Estate Prelicensing Course
There are variety of ways you can choose to complete your real estate prelicensing education requirements, from live classroom locations at local real estate schools, some realty firms, universities and technical schools offer real estate licensing programs, home-study, and online real estate education. This is an important decision in your journey. Make sure you enroll with a school that has a good reputation, offers quality content and instructors, and is focused on positive student outcomes. Your real estate licensing education will be difficult and comprehensive, but it will also be the springboard to a successful career as a real estate professional.
Apply To Take the Real Estate Salesperson Exam
Timing is important at this step. Make sure you are following the application process with your state so you can sit for your real estate agent exam soon after you finish your real estate licensing classes. This process will be state-specific and include a fee. Check with your state's real estate regulatory authority for complete details. Some states require you submit fingerprints and pass a background check. This can take weeks to process. In many states, the application process must be complete before you can register or schedule your exam date. Don't let the paperwork become a roadblock to getting started in your new real estate career.
Pass the Real Estate Salesperson Exam!
Passing the real estate exam takes more than finishing the educational requirements—it takes preparation. Not everyone passes the exam the first time, I sure didn't. Preparing yourself to pass the state exam takes additional study time. I highly recommend enrolling in an exam prep class. Because the ultimate goal is to help you pass the exam, most of .Take lots of practice exams, measuring your strengths and weaknesses, and working through comprehensive topical review will sharpen your knowledge and prepare you for exam day.
Show up to the exam location with a positive attitude, answer the questions using the massive knowledge bank you accumulated in your studies, and walk out with a passing grade on your state real estate exam!
You're Almost a Real Estate Agent
Your passing grade on your state real estate licensing exam doesn't quite mean you have a license yet. A real estate salesperson (agent) is licensed to act on behalf of a broker and may not act as a real estate agent independently. Consider finding a real estate broker early in your licensing process. Once you have completed your prelicensing education requirements and passed your exam, you and your broker will both need to complete final paperwork with the state. Once the form is accepted, your license will be issued, and you may practice real estate under the sponsorship of the broker.
Good luck on your journey to becoming licensed, as well as your eventual successful career as a real estate agent!
Links to Real Estate Commissions: