Click HERE to find out how to DONATE!
We were so glad to partner with One Warm Coat this winter. There is a real need for coats in our local community and One Warm Coat's program made it easy to us to make a difference and spread much needed warmth. This is our first year of working with One Warm Coat and we have a goal of collecting 100 coats. Will you help us?
Each year, hundreds of thousands of gently worn coats are distributed across North America to children, women and men in need through One Warm Coat's Coat Drive program. "We are so grateful for our wonderful Coat Drive Ambassadors like Dianna and Dennis Hornes with The Carl Hawthorne Team. We are thrilled the Wellington Manor neighborhood can come together to provide warmth for their neighbors in need and are thankful to the many area residents will donate to Angel Eyes Inc.!" said One Warm Coat President & CEO, Jennifer Stockard.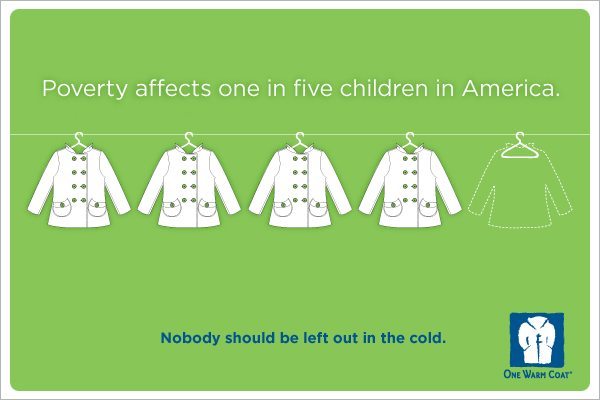 About One Warm Coat
One Warm Coat is a national non-profit organization that works to provide a free, warm coat to any person in need and raises awareness of the vital need for warm coats. One Warm Coat supports individuals, groups, companies and organizations across the country by providing the tools and resources needed to hold a successful coat drive. Coats are distributed in the communities where they were collected, to any person in need, without charge, discrimination or obligation. Over the last 25 years, One Warm Coat has worked with its volunteers to give away more than 5 million coats. Learn more at www.onewarmcoat.org.